The Wider Movement – Encounters & Expressions
Open Space Eurythmy
I am a eurythmy teacher and offer eurythmy classes and workshops for adults and children in Cape Town.

I chose content with the age, interest and context in mind. We bring to life the inherent qualities of a variety of songs, poems and stories.

The eurythmy movements and gestures aid the unfolding "I" to become competent so that we can become fluent in our social interactions and in our standing in the world. Eurythmy as a movement art form supports us on our path as earthly beings - to become spiritual human beings in service of the Earth.
COBIE ROELVERT
Euritmie leraar / Eurythmy teacher
Open Space Eurythmy
Tel +27 +21 761 8132
Cell +27 (0)74 030 5251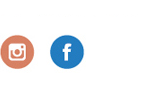 Cape Town
Plumstead
Applications

Resources in Africa

Information
" A fundamental concern for others in our individual and community lives would go a long way in making the world the better place we so passionately dreamt of "
–
Nelson Mandela