The Wider Movement – Encounters & Expressions
Parceval
Parceval, an herbal products company, was founded a quarter century ago by a horticulturalist, Ulrich Feiter, who was captivated by the medicinal herbs of South Africa.

Today Parceval continues to be led by Ulrich, together with a team of passionate and experienced people, and offers a range of services which include cultivation and sourcing of botanical raw materials; establishing supply chains; product formulation and manufacturing of intermediary and finished products; and consulting on these and other aspects.

Parceval is registered with the Medicines Control Council, with the South African Pharmacy Council and is a registered FDA facility. .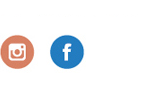 Boland
Wellington
Applications

Resources in Africa

Information
" A fundamental concern for others in our individual and community lives would go a long way in making the world the better place we so passionately dreamt of "
–
Nelson Mandela